Become Wins National Campaigning Award
Become is delighted to have been presented with the Your UK Parliament Community Campaigner Award by Speaker of the House of Commons, the Rt Hon John Bercow MP, for our outreach project – Passport to Parliament.
Passport to Parliament empowers looked after children and care leavers to be agents of change in their own lives, and within the care system. It aims to strengthen the participants' confidence, connect them to decision makers and with a wider community of care-experienced young people facing similar issues. The project has empowered hundreds of young people across England, including children in care, care leavers, care-experienced prisoners, and refugees, since 2012 and is provided free to local authorities and independent care providers.
The Your UK Parliament Awards celebrate the amazing work of passionate, engaged people all over the UK who make a difference in their communities and beyond.
Natasha Finlayson, Chief Executive of Become, said: "As the leading charity for children in care and care leavers in England, we believe in empowering and enabling young people to share their voices. Passport to Parliament is a vital project that engages those who are seldom heard by those in power and we are extremely proud that it has been recognised by the Your UK Parliament Awards.
"There are over 72,000 children in the care system in England and we believe it's vital that these young people feel engaged with politics and democracy, and that they have the confidence to positively make change in their own communities and to the care that they receive.
"Many children in care feel like they have very little say in the decisions made about their lives at a local and a national level – and we work to change that.  This award will help us to highlight the vital importance of these young people playing a key role in shaping the care system so that life outcomes for young people in care can be improved."
If you'd like to find out how your local authority or independent care provider can get involved with Passport to Parliament, please visit our website: http://www.becomecharity.org.uk/for-professionals/passport-to-parliament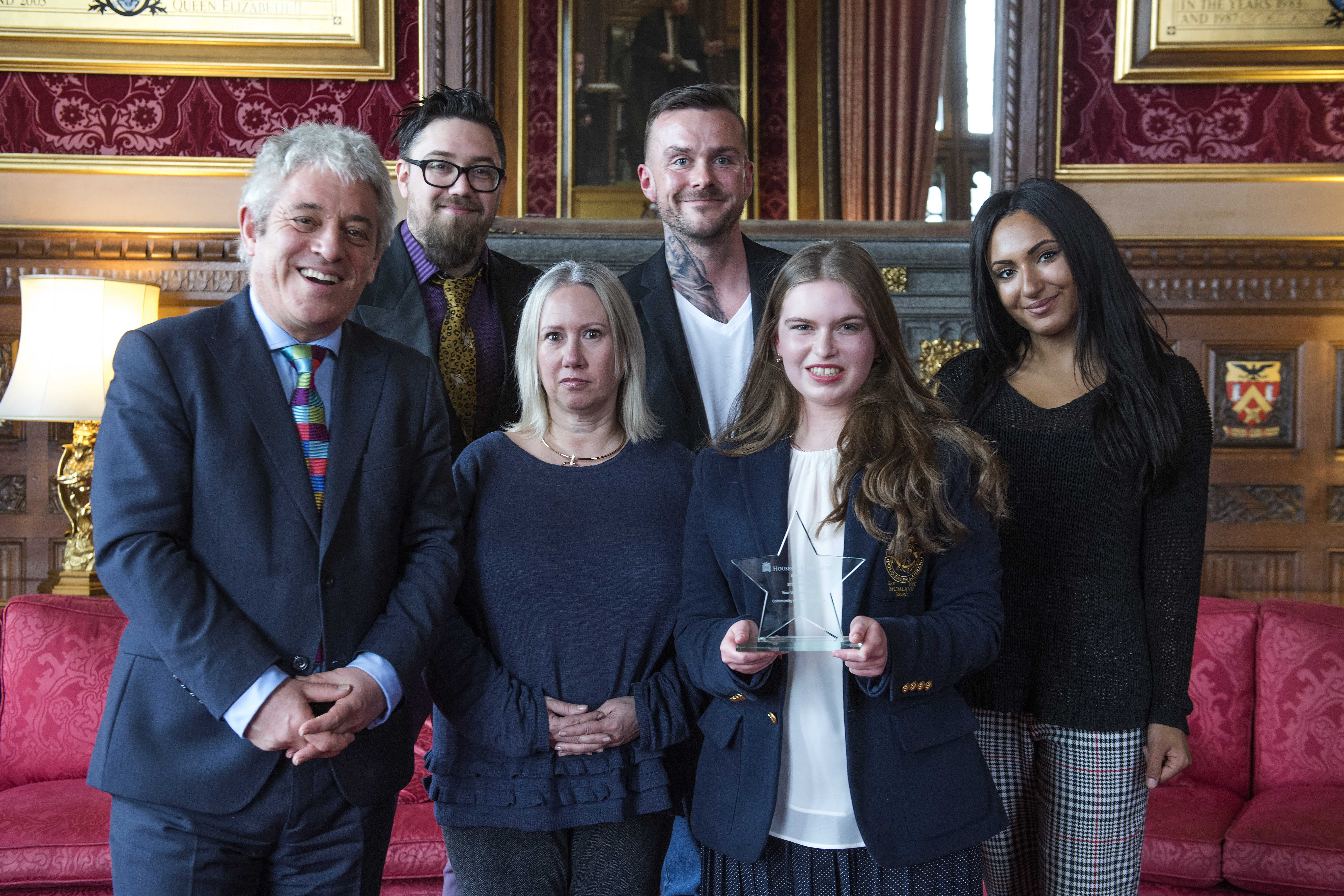 Photograph Copyright Notice: © UK Parliament/ Mark Duffy
Become Wins National Campaigning Award
No Comments
Leave a reply