Our October meeting of the All-Party Parliamentary Group for Looked After Children and Care Leavers explored careers and employability.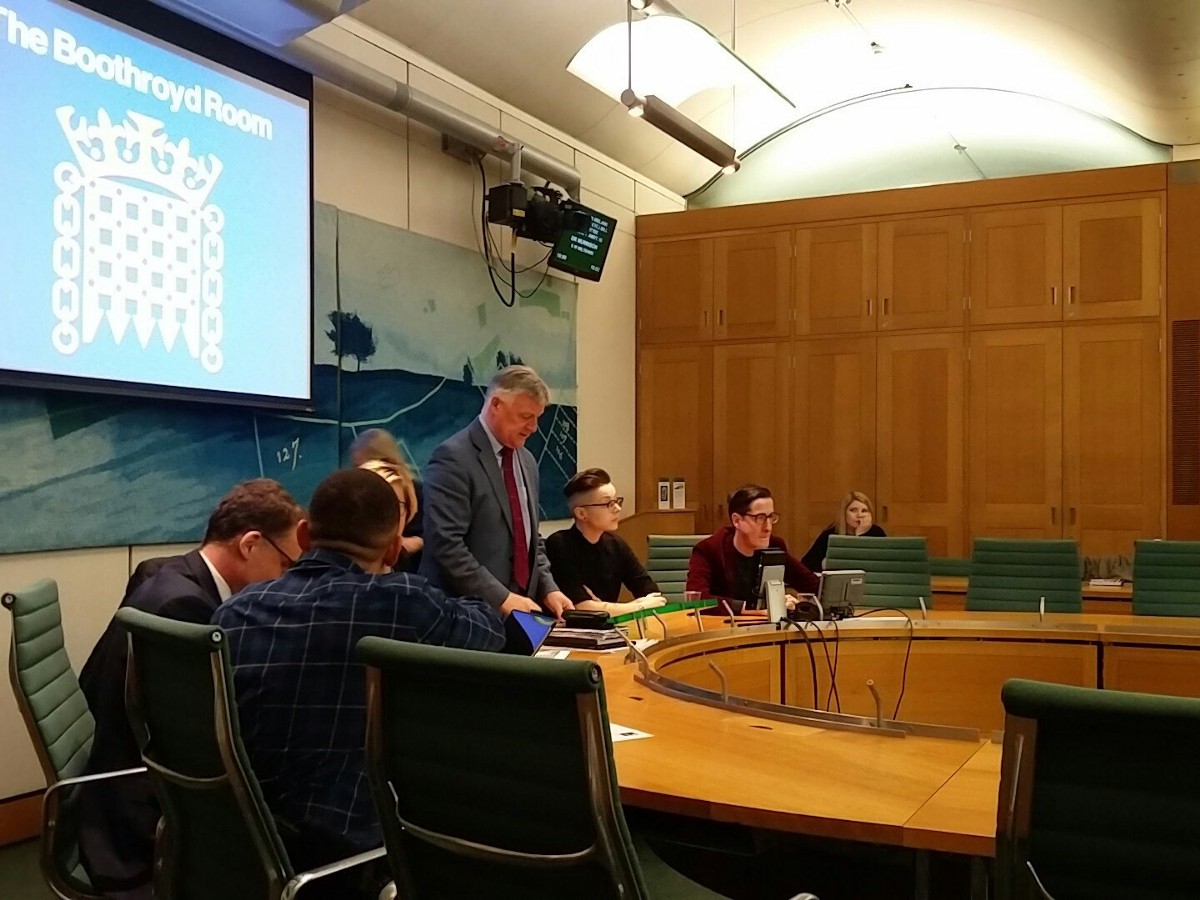 40% of care leavers aged 19–21 are not in employment, education or training compared with 13% of all young people aged 19–21, and we know care leavers face many issues accessing and sustaining work  — how do we change this?
Our panel were an amazing set of care-experienced adults with interesting jobs who offered their stories and advice on finding work, and answered the audience's questions about what needs to improve to support care leavers with the transition to independence.
The panel included:
Ashley John-Baptiste: a BBC journalist, motivational speaker and former X Factor contestant who created a recent piece on care leavers going to university.
Christel Dee: a presenter, writer and digital creative who has recently written 'Doctor Who: The Woman Who Lived, Amazing Tales for Future Time Lords'.
Luke Elkins: a film and TV production assistant and actor who has most recently worked on the set of Star Wars, and also sits on Become's Ideas and Influence Council.
Jenny Molloy: an author, adviser and trainer who has published a series of well-known books (including 'Hackney Child') and works with young people in care to get their voices heard.
Here are five key messages which we heard from the panel and the audience during the meeting.
1. 'Exposure' is important
Ashley shared his own story at the beginning of the meeting and spoke about the importance of 'exposure' — having the opportunity to see new places, meet new people and experience new things. He mentioned how life-changing his experience on a Sutton Trust Summer School was when he was considering his next steps, and how it helped him get a place at the University of Cambridge.
"You can only go as far as you can see."
The room agreed that it's difficult to aspire to something if you don't know it exists. How can you develop an ambition to go somewhere or do something if you've never heard of it? Our audience felt that young people in care should have opportunities to visit colleges and universities, to participate in work experience, and to learn about the options available to them. It's important that young people have this 'exposure' to different routes as early as possible so they can make informed and ambitious choices about their futures.
2. Be vocal and believe in yourself
Luke shared the story about how he got his foot in the door within TV and film. He mentioned his interest during a first aid course, and it just so happened that the instructor had a friend who worked in the film industry. She was able to set up Luke with some work experience which led to lots of additional opportunities. As Luke said during the meeting…
"Say it out loud and proud, because you never know who is going to give you that opportunity."
Lots of others agreed. Christel spoke about her early career and the process of applying for jobs. Christel's advice?
"Don't be afraid to play the care card… You should be proud, and people will see how driven you are."
A few other audience members echoed this and offered how important it had been for them to gain that self-belief and personal confidence.
3. Create a supportive environment
We all need a helping hand. Our panel spoke about those who had helped them during their journeys, including foster carers, friends, nurses and school staff. Jenny shared her personal experience growing up.
"I felt this great stigma, but I had amazing people who really believed in me… I had the words of these people ringing in my ears throughout the years."
It's vital that social workers, personal advisers and others are aspirational for those leaving care, and go above and beyond to support their ambitions. Luke told the younger care leavers in the room to surround themselves with the right people — those who will propel and support them to achieve what they want. If young people with care experience believe in themselves and their career ambitions, everyone around them needs to share that belief and work hard to make it a reality.
4. Train employers
How much do employers know about what being in care means? We heard from some who are working hard to ensure employers understand the barriers which care leavers face and adjust their recruitment practices accordingly. Employers can have a huge role to play in reaching out to young people and offering routes into employment for those who might have had disruption to their education and other challenges in their lives.
The room suggested that having access to mentors — current professionals who offer 1–1 advice and guidance to young people — can also be really helpful. Care leavers are less likely to have someone in their lives who can sit down with them and explain how to write a CV or a covering letter. Mentors might be able to fill this gap.
5. Challenge and hold to account
Unfortunately, we heard some examples during the meeting of where the right support hadn't been offered to young people, and they were struggling to access the careers they wanted. We need to ensure the rights and entitlements of young people leaving care are fulfilled by the local authority as their corporate parent.
Young people leaving care deserve a safe and comfortable home, enough money to search and apply for the jobs they want, expert advice and guidance, and a plan which outlines how they're going to get these things. When this doesn't happen, we all have a responsibility to challenge it.
At Become, we believe each of the above five messages are extremely important to consider in our own work. Our life coaching supports young people to achieve goals and believe in themselves, that our training can create the supportive environments which allow care leavers to succeed in their future careers, and that our Care Advice Line underpins the importance of knowing your rights when holding those with power to account.
But we know we can do more. We're currently developing a new strategy which will inform Become's work over the next five years. We'll consider these five key messages carefully and are listening to all those with experience of the care system as part of the development process. Watch this space!