Ahead of the election, we're asking each party to ensure that care-experienced children and young people are priorities in their manifestos
LIFE

COACHING
Our free life coaching programme for children in care and young care leavers will help you move forward with your life and achieve your personal goals. Ready to make a change?
CARE

ADVICE LINE
Are you in care or a care leaver, or supporting someone who is? Looking for help and advice? Contact our friendly advice line. Freephone 0800 023 2033 or email advice@becomecharity.org.uk
CARE

FACTSHEETS
Free to download, these factsheets for children in care and young care leavers - or those supporting them - cover essential issues including managing money, how the care system works and what young care leavers are entitled to.
"The level of support I have received from Become in all senses, particularly emotionally, has had a real impact in the way I have grown in the last 3 years."
-Elena, 19
Latest news and opinion
On Twitter
Will you be joining us for Level Up this evening? It's a fun drop in session from 6-8pm for care-experienced children and young people in Angel, London. Expect games, food and a chance to get to meet new people. Hope to seeing you there! pic.twitter.com/7pYFjWmbQK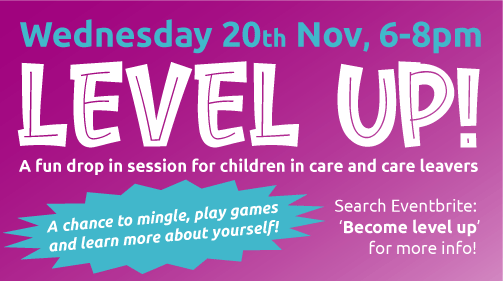 63% of children who enter the care of the state do so due to abuse or neglect at home. As corporate parent, how will your government make sure that they don't continue to be abused or have their needs neglected by the care system?
Question? Why are children living in children's homes discriminated against by not having the option to #stayput? @ResCareTo21