In care or a care leaver? Looking for help or advice? Contact our friendly advice line on 0800 023 2033 or email advice@becomecharity.org.uk.
BECOME

COACHING
Our free life coaching programme for children in care and young care leavers will help you move forward with your life and achieve your personal goals. Ready to make a change?
TRAINING

COURSES
New and affordable training courses now available for people and organisations working with looked-after young people.
OUR

IMPACT IN 2017
Find out how we delivered our mission last year of supporting children in care and young care leavers and improving the care system.
"The level of support I have received from Become in all senses, particularly emotionally, has had a real impact in the way I have grown in the last 3 years."
-Elena, 19
Latest news and opinion
On Twitter
If you're over 25 and care-experienced, there's still time to share your views on what we do over the next five years. #haveyoursay #wearelistening #voicesofchildrenincare https://www.becomecharity.org.uk/news-and-opinion/have-your-say-in-the-future-of-become/ … pic.twitter.com/6TiSrTGupW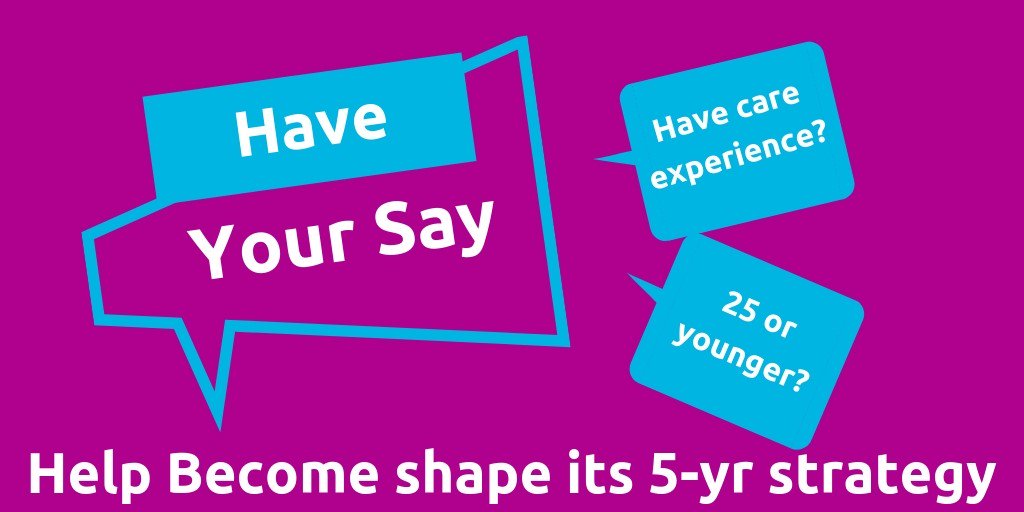 As an organisation, working with young people in care and understanding their rights is extremely important. Become offer affordable training and consultancy to help you do just that. Find out more by calling us today: 0207 251 3117
If ppl can't see why transporting a child's belongings around in bin bags is detrimental to their self worth, self esteem and general wellbeing then they should not be in the role IMO. There is no excuse ever that would make this acceptable.
All the major children's charities are as opposed to using bin bags as we and the young people are. Councils have opposed it openly too over many years, but still it happens. That's why I think individuals who still do it should be penalised by Ofsted